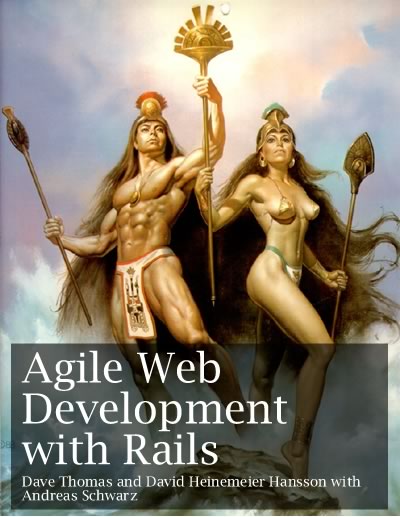 Like the rest of our publishing business, I like to keep our covers simple and easy. But now I realize that these covers fail to capture the true epic nature of our books. Joey deVilla posted some reworkings of book covers last year, but I only came across them today. I'm inspired… The strange thing is: I'm not sure where he got hold of the image. After we posed for the picture, DHH and I thought better of it. We thought we had destroyed all the copies…
Please keep it clean, respectful, and relevant.
I reserve the right to remove comments I don't feel belong.
NickName, E-Mail, and Website are optional. If you supply an e-mail, we'll notify you of activity on this thread.
You can use Markdown in your comment (and preview it using the magnifying glass icon in the bottom toolbar).